Blondies and the White Eyed Man.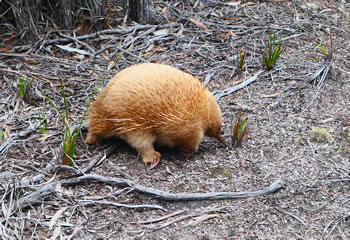 King island may be better known but Flinders island has a lot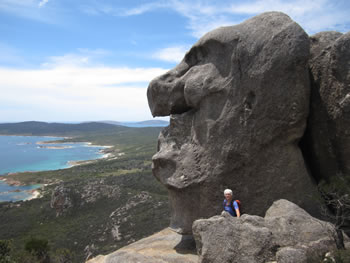 going for it - stunning scenery, pristine beaches, cute wildlife, decent walks, gourmet food and friendly people.This is the last of our covid-delayed adventures.
We are on the final day of a luxurious 7 day self guided walking holiday, organised through Auswalk with whom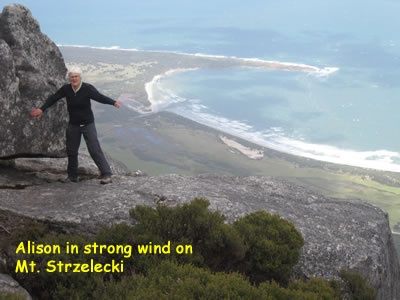 we have been before. I have said before and it is worth repeating - they turn an expedition into a holiday.
All the arrangements happen seamlessly and they choose such lovely people to stay with. The flight over Bass Strait was interesting as the little plane flies so low you can follow and even identify sections of coast like Wilson's Promontery. I had no idea there were so many islands between the Prom and Tasmanian mainland.
For four days we were based in the south west corner near Strzelecki National Park and have walked from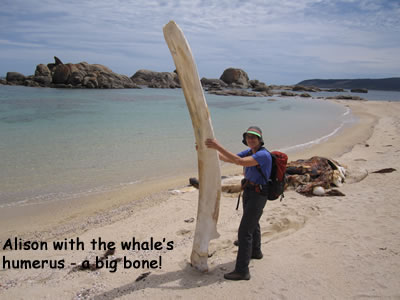 mountain tops down, along bays and headlands and climbed Mt Strzelecki. We even had decent views of the rest of the island which is unusual as often the top is cloud covered , creating cloud forests like on Lord Howe island. The resort we stayed in was set on a large property, and even had it's own 2 km fern gully, mountain side etc walk. We didn't need to walk far to see the local wildlife - wallabies, wombats and paddymelons were everywhere, even hopping along the timber decking outside our room at night. The local echidnas are often a lovely blonde light ochre colour and being Tasmanian have more hair than their mainland cousins. They need it. Our only disappointment was the weather which continues the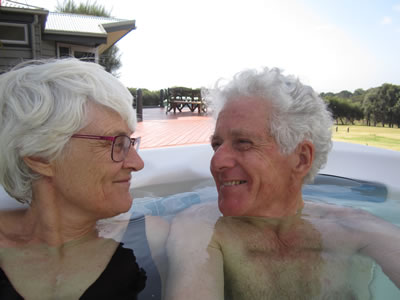 La Nina pattern of cooler and wetter than usual. Simon actually walked in windstopper, fleece, and vest most days. I didn't appreciate how windy the island is and I don't know if that is also linked to La Nina or Spring or is unusual but we are now experienced at grading the wind strength in knots - gale force, knocks you off balance even when you are braced.
Yesterday was a corker of a day - sunny, warmer, and the wind was quite subdued. The sun makes the colours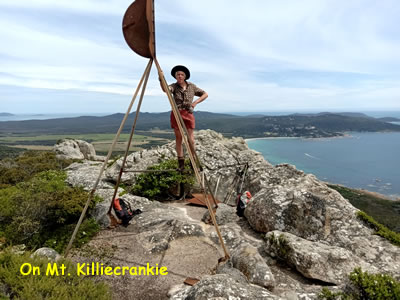 here shine- white sand, turquoise beaches, orange lichen, blue mountains. I can see why there are coffee table books of Flinders Island photos - maybe even some of ours will be as spectacular and no, they are not photoshopped.
Being retired can be such hard work. When we arrive back in Victoria, we start the lead up to Christmas celebrations - last circus, last corker orchestra, last book club and all the end of year parties which go with this. Add in the chance to take the White House out for a trip before the summer holidays start, and I am not sure when things like the mowing will get done. How did we ever fit in work as well?