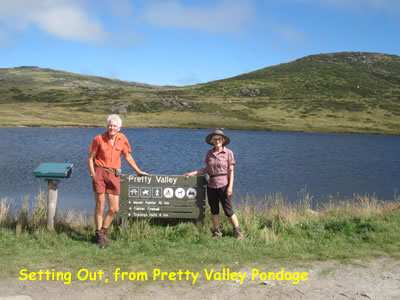 And now for something entirely different.

We are currently sitting in a lovely little flat on Mt Hotham, looking out the picture windows at rain, blowing obliquely across our mostly obscured view. This is a much better alternative to being out in said rain and wind. I do enjoy being able to select the holiday option rather than the expedition option occasionally.
We are walking the Great Alpine Walk with Auswalk, the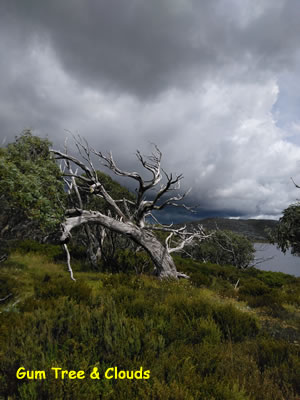 company we went to Portland with late in 2020. They run supported walks and are worth every cent we pay them. The arrangements go like clockwork, the hosts are lovely, and the places we stay are very comfortable. Add warm dry beds, hot showers, most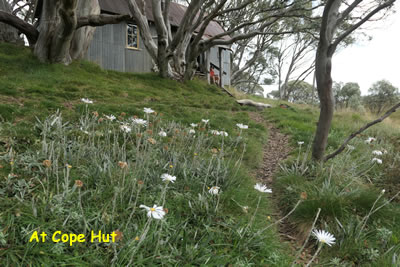 meals included and it makes it very easy to contemplate long walks. This time we have walked all around Falls Creek and then yesterday across to Mt Hotham. Today was slated as walking from Dinner Plain back to Hotham, but as we woke to continuing rain and have been there before, we have opted to have a day off. Tomorrow we are planning to walk out the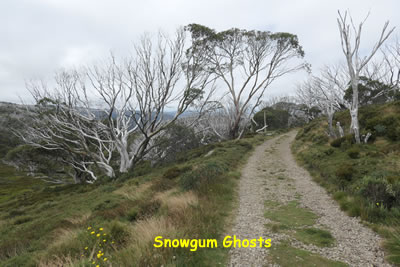 Razorback to Mt Feathertop and then down to Harrietville.

Much of the east coast of Australia is currently flooded with "extreme weather event" storms dumping a years worth of rain in a day or so- as happened to SA earlier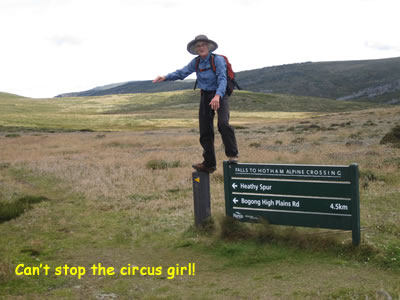 this month, and parts of India, and France and Germany and I don't even remember all the places affected by climate change rain bombs this year and last year. Victoria has largely escaped. Castlemaine is described locally as being teflon coated and often the storms go around us but we did have a 60 mm dump last month and the storm warning/ flash flooding beep on my phone keeps going off. Alpine areas though always have their own micro-climates so I guess it is no surprise it is 8 degrees with 50 km per hour winds driving the rain, while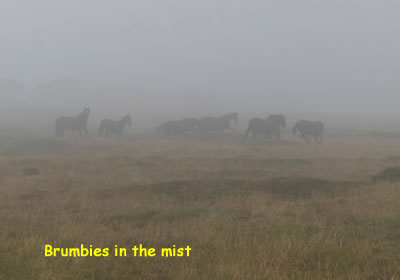 down in Bright it is probably still basking in early autumnal sunshine.

There is a strange haunting beauty though in wet barked snow gums, acres and acres of deep golden everlasting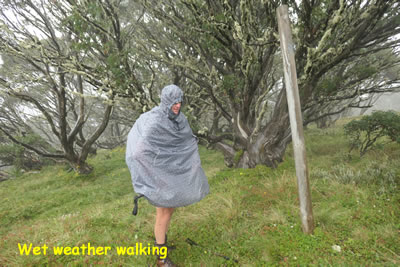 daisies , mobs of wild brumbies appearing out of the mist and even the rain. This is the high country though, and the many cattlemen huts are a very welcome feature, These come in sorts of shapes and ages and sizes. The best come without high school outdoor education students catching up on covid delayed field trips. The best hut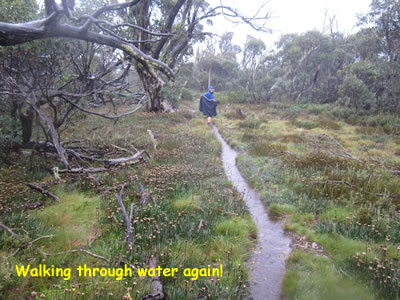 so far was yesterdays Derricks hut - empty of other people, larger than some and warm with the stove still nursing warm embers so it was easy to get a good fire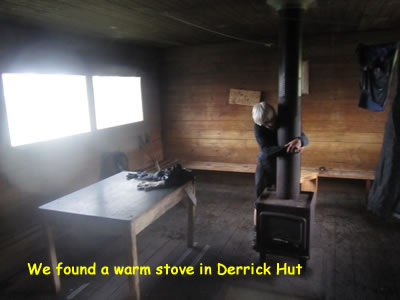 going and start to thaw out a bit. I took off my boots and poured 1/2 cup of water out of each before we sat down for a belated lunch; I even warmed up our juice pack with water and had it hot!
After the restrictions of covid related rules, it is so enjoyable to be elsewhere! It also creates a gap so it is easy to see most of the jobs relating to selling Sheehan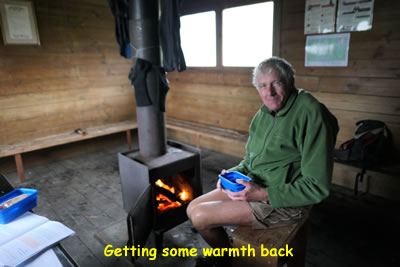 St. and renovating our house are now finished, and there is only the reducing the stuff type jobs to go. We planned to have an on site clearing sale but auctions are one thing not yet back to normal patterns and while some of the older more interesting stuff will sell on line, there will still be a household of stuff to clear.
Hiking is a good way to reset in your own mind just what stuff constitutes luxury ( keep), important for memory/ associations ( keep) or unnecessary ( recycle).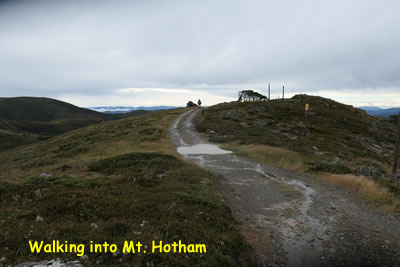 After Mt. Hotham? We had an enforced "rest day" thanks to rain and cloud all day. Fortunately this day was to be a walk back from Dinner Plain to Hotham, an area we already knew quite well. We read, did sudokus, wrote this website entry, labelled our photos......

But then was the walk out the Razorback ridge to Mt. Feathertop, and then down, down, down to Harrietville. We left Hotham in the same conditions as the day before (perhaps a tad less rain), and after being nearly blown off our feet at the beginning of the razorback, the cloud lifted, the sun came out, the wind died down; and we had a glorious last day of walking up here!

Simon's Journal