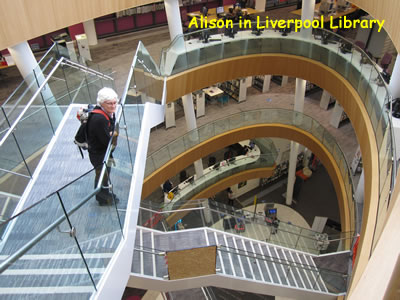 Tonight is Midsummer Eve, or the night before the summer solstice. It is also the second last night we spend in England. I have managed many English things- scones and jam and cream, fish and chips, had a pint of beer in a pub, walked the Dales way, had a bath in a B&B without a shower, been to a stately home garden, had a pork pie for lunch, seen a hedgehog, coped with a multitude of stiles and kissing gates and most importantly, have enjoyed being here.
The hardest thing to get used to here is that there are so many people- everywhere there are villages, roads, houses, farms. Windermere and Bowness where the walk finished were so crowded with Poms and visitors on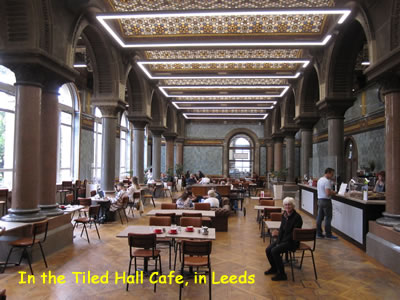 holidays, we had to get out of there. It was better in Liverpool and Leeds as somehow towns with lots of people are better than countryside with crowds of people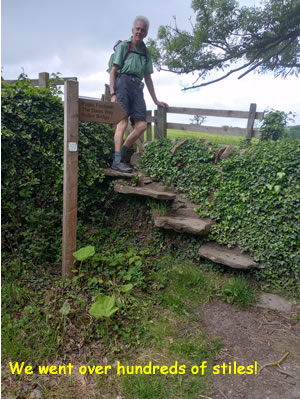 It helped walking across relatively sparsely settled bits, helped by sometimes getting lost so we were not even on the official track. The Yorkshire countryside is very pretty though, with it's stonewalls, and tiny fields, and big old farms. It is quite amazing how technically competent we have become at using GPS locator functions on our phones to locate where we actually are versus where we thought we might have been. It is quite funny watching others do exactly the same. England is criss-crossed by public footpaths and rights of way and sometimes they are signed but other times, it is an interesting guessing game
trying to spot another stile or gate somewhere over a field or through a wood and see if that is right or wrong. The easiest paths are where the meadow has been mown, the grass raked and the well worn foot pad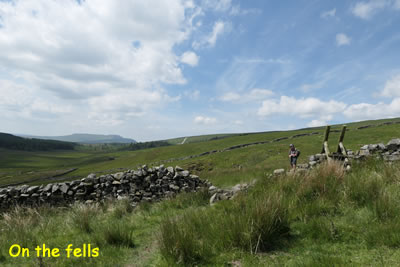 shows as a green path.
I've seen white headed black sheep, black headed white sheep, speckled sheep, hares and rabbits, a hedgehog and some squirrels. We have made the acquaintance of 100's and 100's of dogs of all breeds and sizes as at least two thirds of the population here is firmly attached to some- even inside shops, restaurants, the hostel , posh hotels, let alone outside walking.
The long daylight hours and long twilight is such a change from the short daylight hours at home this time of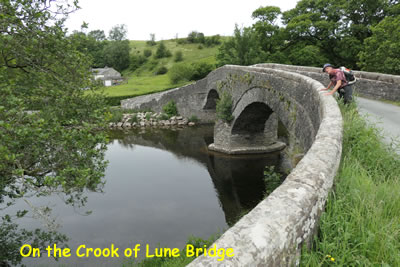 year and one of the giant plusses about being here this time of year. The temperature has not been as different as at home, until the last few days; but that hasn't stopped the English getting around in shorts, bare shoulders, short skirts while we have still had fleeces on.
We hope to get to Scotland the day after tomorrow where perhaps the countryside will be a bit wilder and less cultivated and perhaps the population density will decrease. We are ready for changeable weather and as ready as can be for midges. Our feet and legs are now in training and as long as the all UK train strike allows us, roll on Scotland.