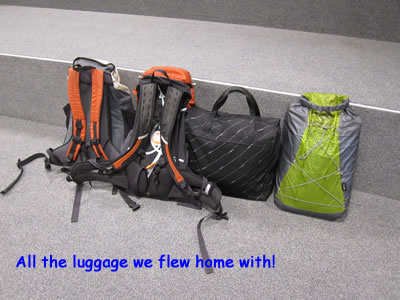 We flew out of Helsinki, with only three small pieces of carry-on luggage, and one small bag checked-in. (There would have been no need for even that, except that it contained a bottle of shampoo.) Alice picked us up and drove us home - very convenient, as both my Myki card and house key are in the luggage back in Edinburgh. Despite handling the nearly 24 hour flight well, we both fell into bed at 7.30pm. Couldn't stay awake any longer.

The next day, Alison went to visit her 93 year old mother, wore a mask, and did a RAT test for covid there. Negative. She brought one home for me, too. (We had a good supply of these ourselves, but they are all in the luggage in Edinburgh.) We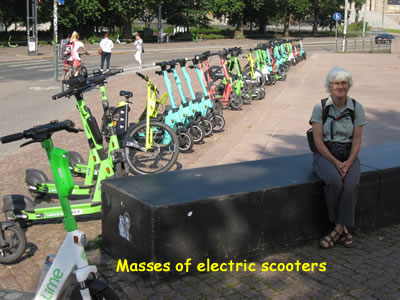 drove up to home in Castlemaine, and I did a test. Positive. So I have to isolate for seven days.

Alison, being a contact, needed to do a RAT test on five out of the seven days; so she drove up to Bendigo to get more tests. And did a PCR test while she was there. Positive. So she needs to isolate for seven days too.

At least we have been able to isolate ourselves here, where - after being away for eight weeks - there are things to do. Though it is still quite restrictive not being able to go out at all.
And it is cold! Being thrown into Castlemaine winter straight from Helsinki heat-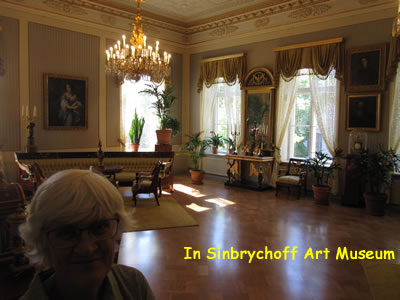 wave summer is not a lot of fun. Especially as some of our cold-weather clothing is in our luggage, because we took it to Scotland because it may have been cold there. In retrospect, we overdid it. Like we overdid the worry about midges in Scotland as well. But how are you to know, really?

We hear on the news about the daily deaths every day from Covid in Australia, but for both of us covid was like having a relatively minor cold. It appears that there is enormous variation in the severity of the disease, and I wonder - why?

Now, having finished this trip which has been so long in the planning, we need to get on with planning the next steps. We have heard that our motorhome should be ready in a month or so; and we have our week on Flinders Island in November booked in; but...... more planning is needed!
We are getting the hang of this being retired and able to be much more flexible planning things. It is a lovely feeling to be home, free from responsibilities, better from covid, and financially secure enough to dream about seeing new places and doing new things. It is also a lovely feeling to not be contemplating any more multi day long walks at present, not because we are old or tired but just because the current covid rules and travel hassles make doing so less attractive and so much less social than in the "old days."