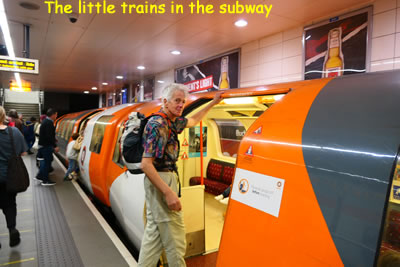 As it turned out, we got to Glasgow with no great problems; I am just thankful that we booked the trip, weeks ago, for the Wednesday - not the Tuesday or Thursday, which were strike days. The only difficulty it gave us was having to walk the two miles (we're having to start thinking in miles again, because they still use them here) to Oxenholme Station, rather than taking the train from Kendal. That train wasn't running.
We are now nearing the end of five days in Glasgow. It is very easy to fill five days here;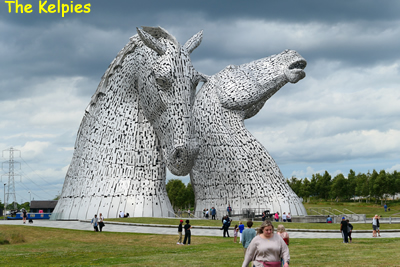 especially as Simon & Anita, former over-the-road neighbours from Castlemaine, live here now. We've spent a couple of days with them, and they've taken us to see some things we would never have known about - including the Kelpies, and the "Falkirk Wheel", an extraordinary piece of engineering which has replaced 14 locks on a canal near here. it lifts up to two narrow boats at a time, to the height of an 8-storey building, using the power needed to run eight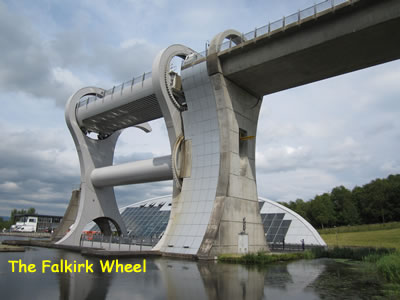 electric kettles. It is the only device of its type in the world.
And Glasgow itself? So many impressive old Victorian buildings, with the council Chambers - with more marble than the Vatican - one of the standouts.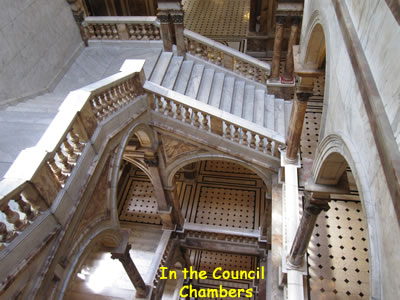 Simon's Journal