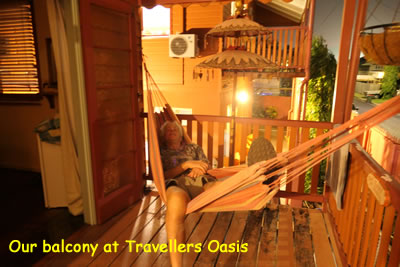 After trying to go on a four-day trip on the Savannahlander train, out of Cairns, last year - to have it thwarted, as so many things were, by Covid border restrictions - we booked it again for this year. Border restrictions have gone, and the whole travel situation is becoming more normal.
The weather in Victoria is slipping into winter and a short visit to the tropics was very attractive. And everything was in order. Until the morning we were leaving for the airport, when I checked our email. "The Savannahlander trip leaving tomorrow is cancelled". !!

Both the train drivers had Covid. So, our second attempt to go on the Savannahlander failed.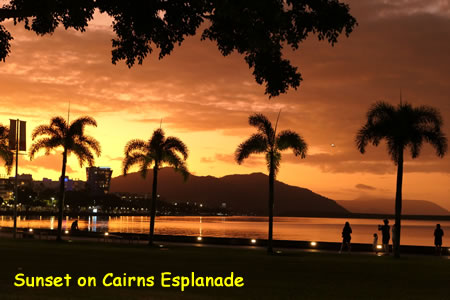 But everything else was booked. And we still wanted a trip to somewhere warm. So off we went.
We had booked our first night at Travellers Oasis hostel very close to the train station, from where we had been scheduled to leave at 6am. The Uber driver who took us there from the airport told us us that, prior to Covid, the hostel had been voted 8th best hostel in the world! It was indeed a really nice hostel; and fortunately they were able to have us for the 3 nights when we would have been away on the train. We met our friends we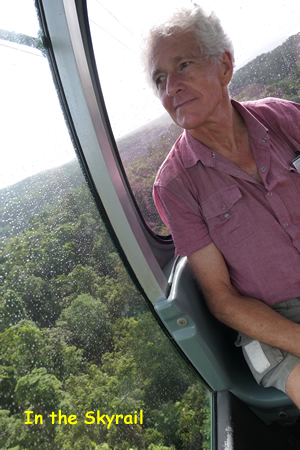 were going to be on the train with, and they moved to "our" hostel as well; we had adjoining rooms and shared a balcony overlooking a quiet street.
After a day getting used to Cairns, we went on a train after all - but only up to Kuranda, at the top of the ranges above Cairns. A very touristy train, but quite spectacular scenery. Kuranda has a market which could almost have been in Bali or Thailand. The return was on the "Skyrail", a cable car over the rainforest on the other side of the river from the train. It was spectacular too, in a different way.
Halfway through our stay we moved to the Hilton Hotel. We'd booked this on a good deal months ago; it meant that we moved to a very different part of Cairns, with swish bars, restaurants...; yachts.... It was interesting but we really felt more at home in the hostel.

And we walked the beaches north of Cairns, and had a day out to the Frankland Islands - a group of National Park islands south of Cairns, where we kayaked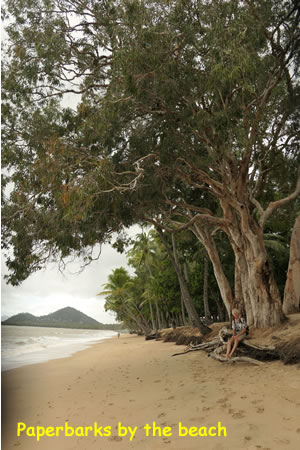 and snorkelled, seeing lots of fish and coral, and 6 turtles, and 2 reef sharks. A very good day.
Then, after a week, we returned to Victoria; where we found winter had come while we were away. It had become much colder, the trees were losing their leaves, and we had the first frost of the winter 2 days after getting back.
Next? We have to get on with organising our trip to the UK, which we hope will still happen. We've just had our 4th Covid vaccination and our influenza one as well, to get as prepared as we can be.prepared.