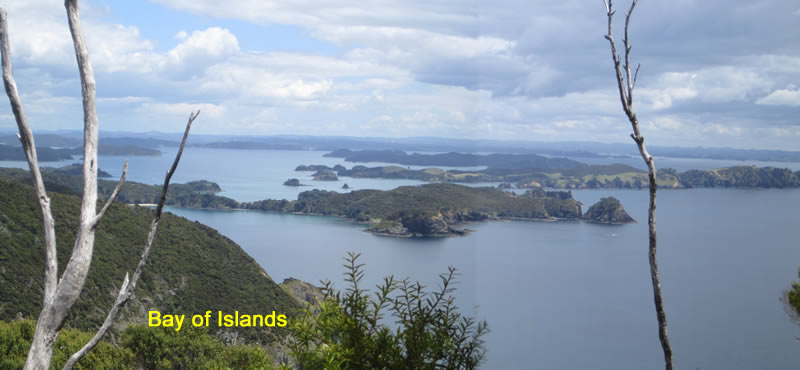 After returning from Scotland, over a year ago, we were left with some Qantas frequent flyer points. Not very many; enough to get to Perth, or to New Zealand. And as we can drive ourselves to Perth, we booked some flights to New Zealand.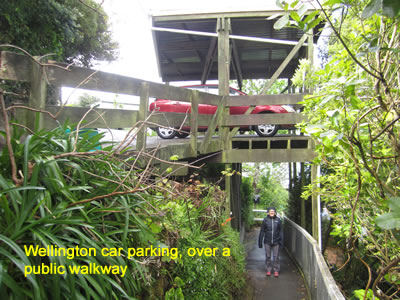 Then - other things came up. We got a bit carried away, and went to Arnhem Land and Cambodia; and we had the motorhome as well. New Zealand got a bit overlooked for quite a while. But a few months ago I had the idea of seeing if Auswalk did any trips there; they did, and one of them was in the Bay of Islands. As we've never managed to get north of Auckland (there's a lot more of the country to the south) I booked it.

So that's where we ended up. but we began in Wellington, because that's where we'd booked the flight to. We spent two nights there before picking up a rental car; it was a big city. A nice big city with lots to do, and a hilly city with lots of ups and downs. To get to the main street from our hotel we walked down the street and took an elevator, which opened into the back of a women's clothing store.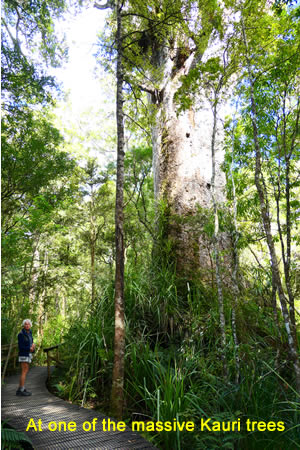 They didn't mind us walking through their shop, but were a bit surprised the day we left when we walked through their shop to find that it hadn't opened for the day yet! But they were happy to open the door and let us out.

We had to get up to, and through, Auckland. We meandered up the west coast, then across; and found Auckland was a much bigger city than Wellington. Too big for us, accustomed to country life. Straight through and out north. Up the west coast - the Kauri coast, as that's where most of their remaining - huge - kauri trees are, while the human population is mostly on the east. then across to the Bay of Islands, which is very scenic and a very touristy area - so much so that in some towns 75% of the houses are holiday houses. This unfortunately means that services are not so good - e.g. no dentist.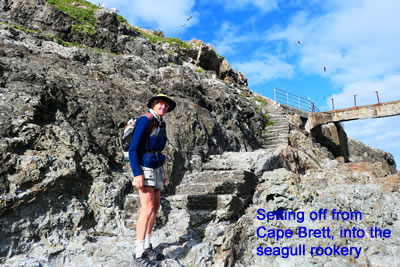 Though, this time, we didn't need one. Auswalk arranged things very well, as usual; we really enjoy a holiday where we walk a lot, in scenic places, and are looked after well each evening. For this trip no evening meals were included (there were lots of eateries) but there was a lot of use of the water taxi. I felt very fortunate when we arrived by the little water taxi before some large tour boats arrived and disgorged lots of people.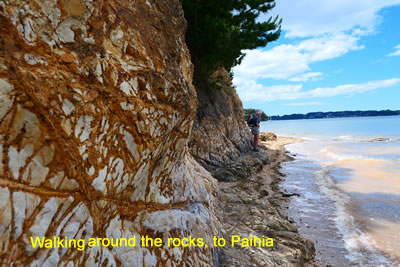 While New Zealand is a very easy country to travel in, it's perhaps less exciting because of its similarities with home. But having said that, we've been away for 18 days and it seems like ages and ages!



Simon's Journal