Last week, we took the bikes away for the first time in the bike rack on the back of the White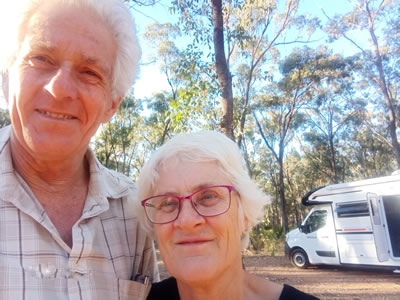 House. The rack worked very well, but not so my brain - after locking them on I lost the key! We drove around with them before coming home and getting out the bolt cutters so that they could be removed. To add insult to injury I found the keys the next day.




Later last week, I went on an "experimental" bicycle ride; taking the train up to Kangaroo Flat, and riding home via Sedgwick. Typically, I took no food at all with me - though I did have water and coffee. (Alison, knowing better, always packs some snacks for us when we go on a longish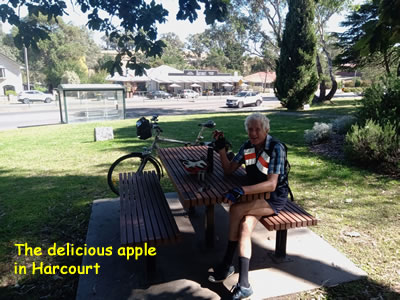 walk.) The ride turned out to be hard, 45km and 3 hours; and at the 2-hour mark I was starving. Luckily I was coming into Harcourt, the apple centre of Victoria, in apple season; so I was able to pick up a couple of windfalls. They were the best apples I've ever eaten!




This week, we got back home after a couple of hours restoring furniture at the op shop to find a small patch of water outside our side door. Hmmm. We opened the door to find the floor, through the whole back of the house, under ~5cm water.
Quite a surprise!
After a quick splash around inside, finding the water was pouring out from under the bathroom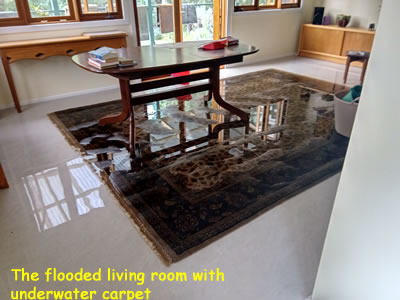 basin, we turned the mains water off. Then.... buckets, dustpans, and squeegees; we removed probably ~ 400 litres of water from the floor. And thought about fixing the leak.

It was nearing 5pm; I got on my bike and rode down to the plumbing suppliers. Here, there were a couple of plumbers and no-one behind the desk; they were busy. I chatted to the plumbers, resulting in one of them going out to his truck and giving me a replacement for my ruptured water pipe. "I can't use it, it's dirty."
So he got my small change as thanks!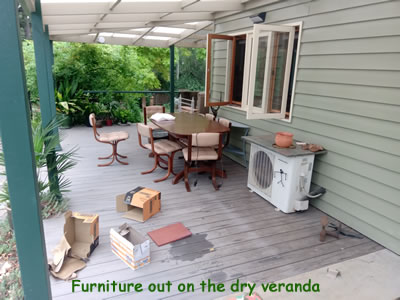 About five hours later we had removed the water and fixed the pipe. And feel very fortunate that: 1. The pipe didn't rupture when we were away for a couple of days - or longer; and 2. We had replaced the old lino with vinyl tiles on the concrete slab last year, and the flooring appears unaffected (though it is well washed now): and 3. While our large carpet mat was soaked, the water didn't get too much into the front of the house.




We have cheered ourselves up after this incident by booking a tour across Arnhem Land, in the Northern Territory, in May - the result of seeing it advertised with a better than usual price.

But our lives are good despite these little hiccups. We keep ourselves fit in body and brain and have full lives, which are going to be fuller in the next few months with the Castlemaine State Festival, Wagner's Ring Cycle in Bendigo, Arnhem Land, and a Mekong cruise....... all before heading north in the White House in July to escape some of the colder winter weather.



And Alison has just had her cardiology review, 5½ years after her valve repair. Everything remains fine, as it should be.